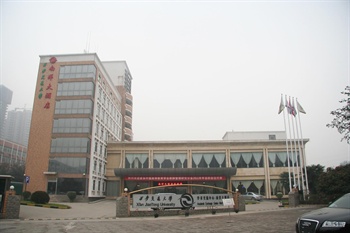 Located just outside the ancient capital's old city walls, the Xi'an Jiaotong University Academic Exchange Center (Xi'an Jiaoda Nanyang Dajiudian) is a deluxe hotel not far from Xi'an's Jiaotong University.
All rooms come with flat screen TVs and the amenities that guests would expect from a hotel of this standard.
Diners can check out the on-site Chinese and Western restaurants, which serve excellent dishes in luxurious surroundings.
Well equipped to provide for those in the city on business, this hotel provides a grand conference hall and ten conference rooms for business activities.